---
Yamaha FG JR1

The Good
AMAZON CHOICE
"Great value children's beginner guitar"
"Not just for beginners-this is great stuff"
"Good Travel Guitar"
"Fantastic quality and sound"
" Seemed to be a good pick"
The Bad
"...the tone was tinny"
"adult seeking a strong parlor guitar ought to look elsewhere"
"it's actually 1/2 size"
---
Yamaha JR2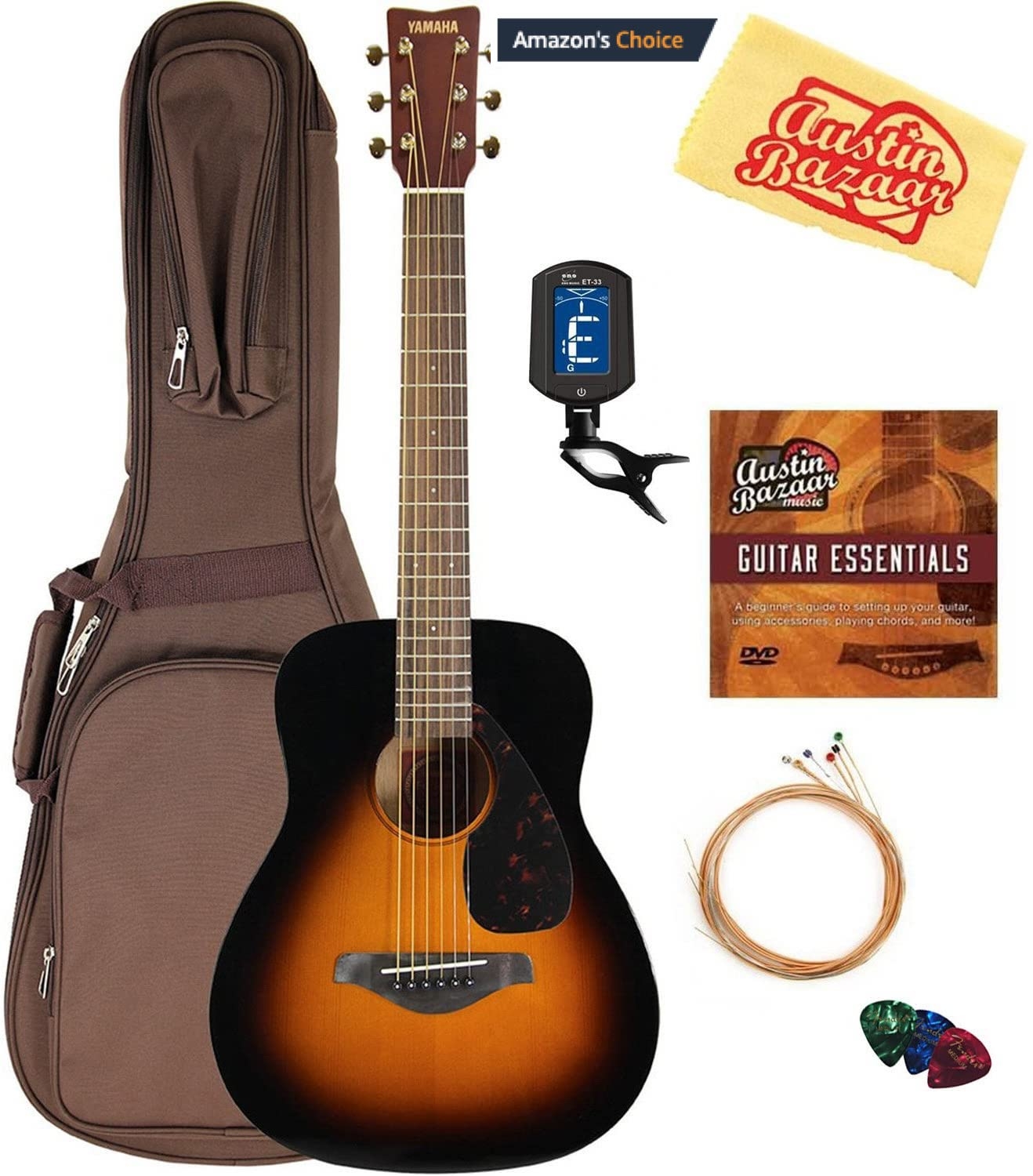 The Good
AMAZON CHOICE
Includes gig bag, tuner, picks and more!
"Sounds great for a mini!"
"1/2 Size Acoustic that sounds great for the price."
"Excellent product, Good value in this set."
"Great inexpensive mini guitar with some pretty decent accessories"
The Bad
"1/2 size, not 3/4"
"This guitar is very small."
"It's too small, and it doesn't sounds good."
---
Yamaha APXT2

The Good
"Mini acoustic guitar designed for a musician, not a child."
"Sweet Little Guitar"
"Quality guitar"
"Very suitable for travel, huge value for the price"
"This little guitar is an overachiever!"
The Bad
"...the on-button was fickle, loose with some play"
"The sound was tinny and thin"
"...slight buzzing in the headstock."
---
Register for the Letter! https://acousticletter.com/join
THE LIST:
Yamaha Acoustics