Dagan examines the very spending plan friendly CD-60SCE Electro Acoustic guitar in a sensational Mahogany. A pro-level guitar that won't break the bank.
In this video, Dagan reveals us how lovely this inexpensive guitar from Fender really sounds. The Fender CD-60SCE may be an entry -level guitar however its playability and rich sound surpasses any expectations you may have from an entry priced guitar!
The all Mahogany construction supplies a deep and warm resonance with included bass tonality, suitable for all designs of music whether you're playing the huge chords or fingerpicking.
---
Fender CD-60SCE Dreadnought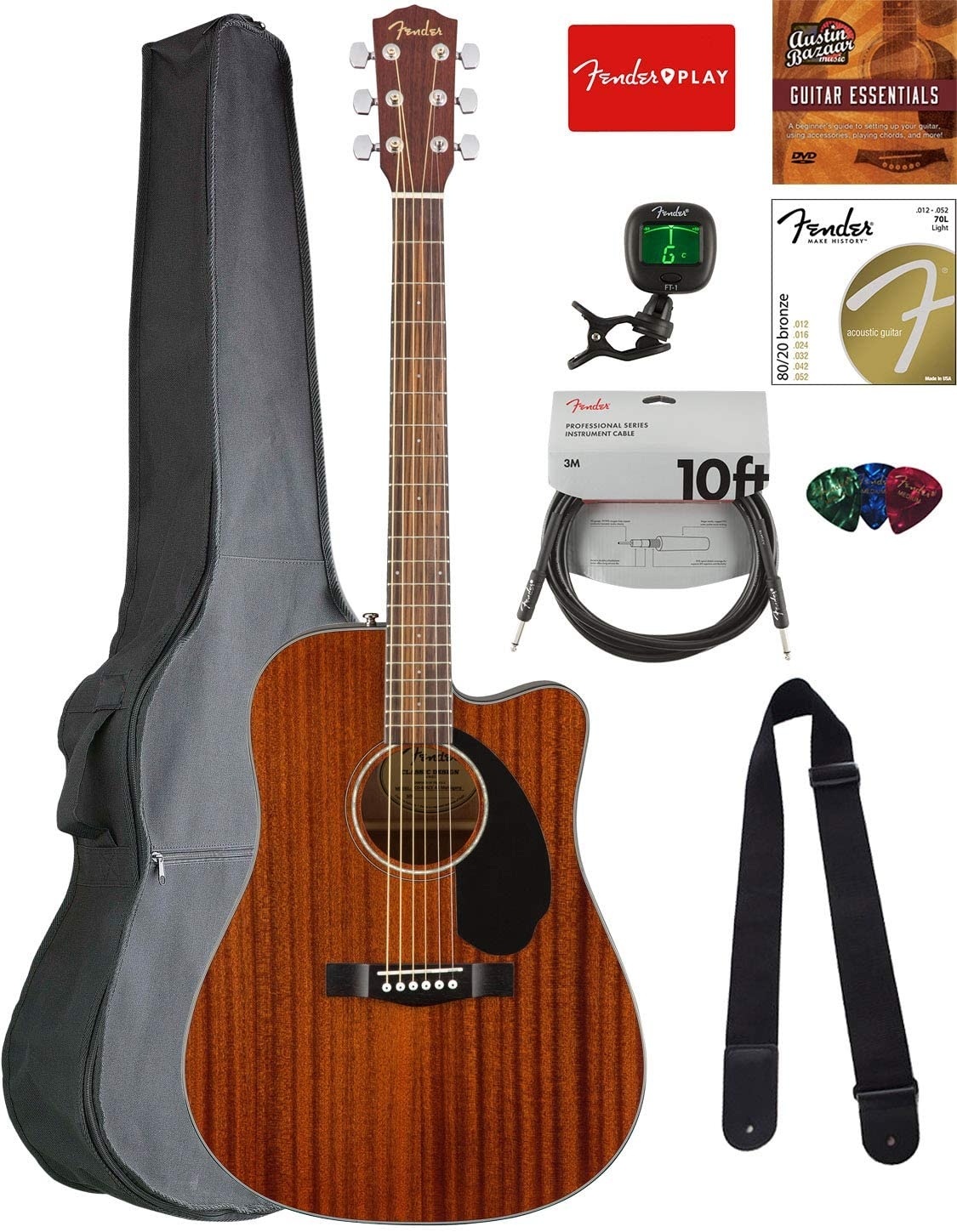 The Good
"Excellent sound. It comes with a sturdy quality case"
"Great guitar and value, comes with accessories to get started"
"Wonderful Item. Won't disappoint"
"This may be a low priced guitar but the sound is very rich"
"Very well made, and sounds fantastic unplugged and plugged in"
The Bad
"Beginner, but seems pretty nice overall"
---
The Quartersawn scalloped "X" bracing within the CD-60SCE all mahogany guitar offers that added breeze and resonance you require to capture the subtleties of your playing and truly highlight the very best in the tone wood.
In addition, the team at Fender have made one of the most comfy guitars on the market today thanks to the Fender 'Easy-to-Play' neck shape with rolled fretboard edges. This lowers playing fatigue and makes sure a more satisfying playing experience overall– perfect for novices and experienced pros who do not desire their hands to begin hurting half way through a set!
A low-cost acoustic guitar that definitely does not suck!
Subscribe: https://www.youtube.com/c/PMTVUK?sub_confirmation=1
Discover us on social networks:
https://www.facebook.com/PMTHouseOfRock/
Tweets by PMTHouseOfRock
https://www.instagram.com/pmthouseofrock