In today's guitar review, you're going to hear what an all-carbon-fiber guitar seems like from McPherson. I think you'll be happily stunned and interested in hearing this darkhorse McPherson Carbon Sable.
A striking honeycomb pattern on the top.
You'll find this honeycomb pattern is an amazing aesthetically appealing look.
Bridge, Saddle, and Bridge pins are all-composite.
Reinforcing the toughness of this guitar.
Cantilevered neck
Fretboard extension hovers over the top of the guitar, instead of being positioned directly on top.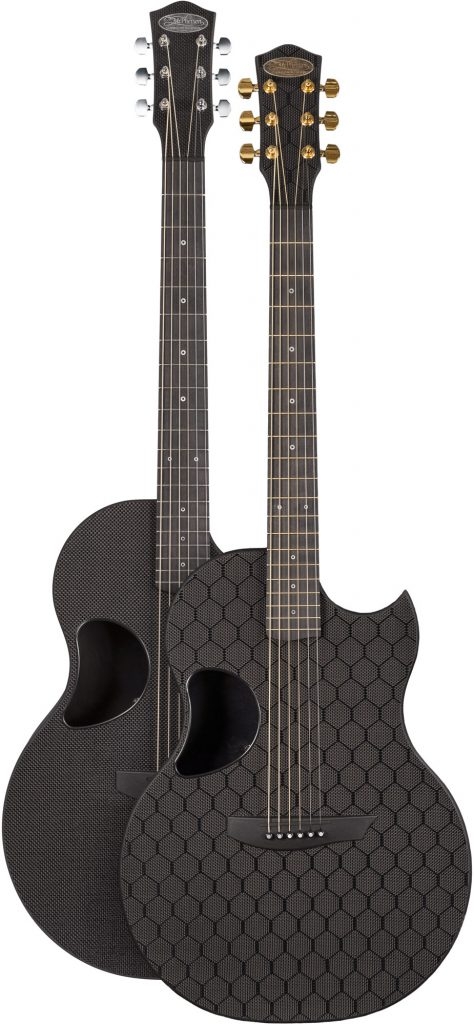 Entirely Carbon Fiber
The guitar is more long lasting and less susceptible to ecological conditions compared to a wooden guitar.
Feedback Buster & Internal Pickup
3/4 Inch Nut
Perfect for comfortable playing.
Custom-Voiced L.R. Baggs Electronics
Exceptional amplified tone and unsurpassed plugged-in performance
McPherson Carbon Sable Acoustic-Electric
The Good
Carbon Fiber Endurance
Exceptional Tone
Comfort & Playability
No-Touch Neck Design
L.R. Baggs Electronics
The Bad
A Non-Traditional Look
Not Many Used Available
Some Players Find Neck "Clubby"