In this video, Molly Tuttle chooses the tight bass and clear trebles of a mahogany dreadnought– a classic bluegrass combination– to match her flatpicking abilities.
---
Fender Acoustasonic Stratocaster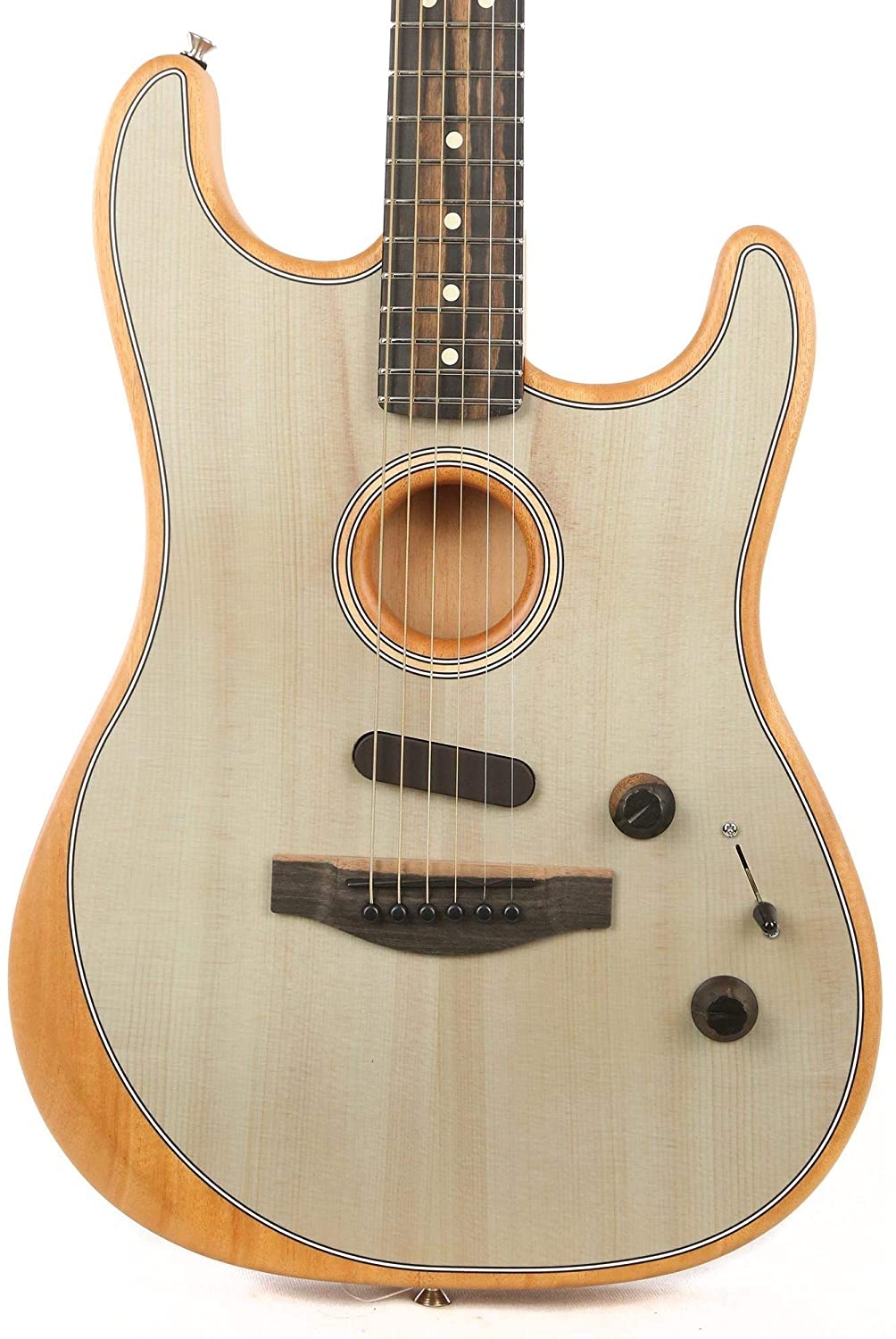 The Good
"It is awesome!!"
"Love the sound and feel"
"easily switch between clean acoustic and electric tones"
"The quality and variety of the voices is impressive"
The Bad
"Great guitar! Just not for me"
"the guitar is a little neck-heavy"
---